WALLET

SOLUTIONS DEVELOPEMENT

COMPANY
Securely Receive, Pay, and Store Money with our
Digital Wallets Solutions
LBM Solutions is the best wallet solutions development company in the industry. We have extensive experience in creating innovative and secure payment solutions for customers all over the world. Also, we are one of the most respected names in the payments industry and have helped create some of the largest and most successful wallets available. 
Our partnership will benefit you in the following ways: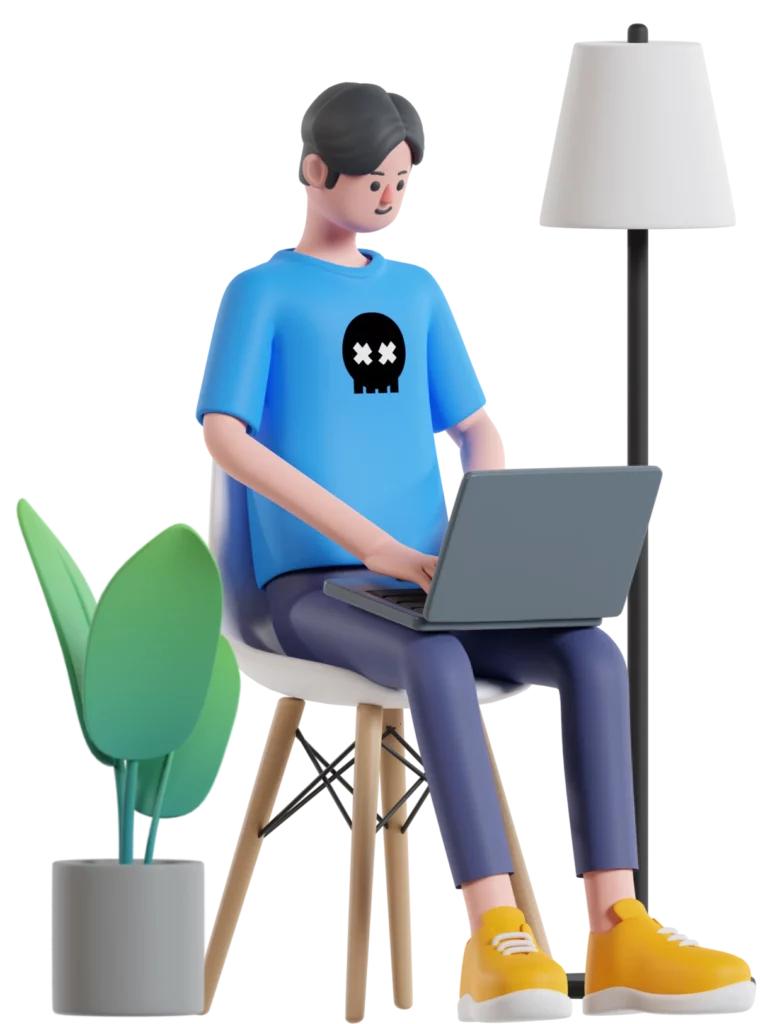 Get free advise from our experts
It would be our pleasure to listen to your requirements. Please contact us if you have any questions.
Types of Crypto Wallet Development Solutions
There are various types of crypto wallet development solutions offered by LBM solutions that are currently available in the market. Some of the most popular ones include:
Web3 Wallet Development
Web3 wallets allow users to store and access Dapps on various chains, including Ethereum. They also provide benefits like buying NFTs or selling tokens in a decentralized marketplace of goods. With this wallet you can send your funds directly from one wallet application to another.
DeFi Wallet Development
We help you to get the best out of your business with our turn-key solutions that are made for DeFi. We ensure complete understanding by thoroughly reviewing all requirements before developing a system, and provide regular updates during development so we can make sure it meets those needs as well!
Tron Wallet Development
We are a team of fierce blockchain experts that build customized wallets for all your needs. From cryptocurrencies like Bitcoin or Ethereum to managing TRON and other currencies within the Trucks platform - we've got you covered!
White Label Wallet Development
Users will be able to earn, transfer and monitor virtual currencies with White Label Crypto wallet solutions provided by our experts. We develop applications that integrate scalable security features into them so you can sleep soundly knowing your coins are safe!
Multi-Currency Wallet Development
We offer a multi-currency wallet that lets users store and transact multiple currencies. For those who wish to keep their funds safe, but only use one type or style of transaction, we offer single currency support as well.
NFT Wallet Development
NFT tokens are designed with scalability in mind and provide you with the benefits of our platform. We developed it so that people can use NFT tokens as if they were using any other cryptocurrency on Ethereum's blockchain, but there's also an extra layer that makes sure these smart contracts function properly without sacrificing their visually- stunning look!
Bitcoin Wallet Development
The Bitcoin wallet has set up a new sensation in the emerging domain and holds invaluable assets. This innovative application offers an easy-to-use interface, as well as advanced features that enhance its security with many different types of currencies, which makes it more practical than ever before!
Ethereum Wallet Development
We are developing the most secure and user-friendly wallets for storing Ethereum, with a focus on privacy. Our products have gained attention from users who want an easy way to keep their tokens safe without sacrificing any control over them. Our team is constantly working hard towards creating new features that will give people more choice in what they use as well as how much information allows itself out into public view.
Web Wallet Development
Web Wallets are an excellent way to store small amounts of money securely, with multi-cryptocurrency support and exchange trading.
Mobile Wallet Development
What's the deal with crypto wallet apps? These days, you can store your digital assets on a mobile device and access them remotely. They provide high-end functionality to users while also being suitable for making payments or transferring funds between accounts without having an internet connection!
Desktop Wallet Development
We understand how important it is to keep your business running smoothly. That's why we work with you and make sure that everything is going according to the best possible manner, so there are no hiccups along the way!
Centralized Wallet Development
With an easy-to-use interface, Safeguard your private keys and help you access the funds in any wallet without hassle. The whitelisting of paper ensures quick transactions that are safe for everyone involved!
White label cryptocurrency
White Label Cryptocurrency Wallet Development
A white-label cryptocurrency wallet is a cryptocurrency wallet that has been developed and branded by a third-party company, rather than the original developer of the software. This allows companies who are looking to get into the cryptocurrency space without having to develop their wallets to do so. Instead, they can simply use an existing white-label cryptocurrency wallet and customize it to fit their needs.
Why would someone want a white-label cryptocurrency wallet?
Feature-rich white-label crypto wallets
LBM Solutions offers a White-Label Crypto Wallet that allows businesses to offer an encrypted cryptocurrency wallet to their customers. The White-Label Crypto Wallet is a secure and easy-to-use solution that enables businesses to store, send, and receive cryptocurrencies. The White-Label Crypto Wallet supports a variety of cryptocurrencies, including Bitcoin, Ethereum, Litecoin, and Bitcoin Cash.

Multi-Chain support
With Multi-factor authentication, you can be sure that your funds are safe. We'll integrate this security feature according to what suits you the best!

Multi-Crypto Support
You can store your coins in a safe place with our crypto wallet app solutions that support prominent cryptocurrencies like Bitcoin, Ethereum, and many more.

Transaction History
With the help of this wallet, you can keep track of and manage all your transactions.

Real-Time Conversion Rates Updates
We provide cryptocurrency wallet solutions that keep you informed of changes in exchange rates. With our informative charts and graphs, we help make sure users are making educated decisions when investing their money into crypto coins or tokens!

Wallet Backup
Our crypto wallet development professionals create digital wallets considering unforeseeable situations like hacks and phishing attacks, as well as a backup feature integrated within the application.

Automated Session Logout
The wallet session logs out when idle for a certain period, preventing fraudulent activities on the wallet. The user can access their funds after entering a password and re-launch it if needed with no issues whatsoever!
view live demo of wallet app
What makes our White Label Crypto Wallet Solution different from others?
Throughout the white-label crypto wallet development process, we ensure that meaningful outcomes are achieved to ensure your business' success.
Discovery Workshop
After our initial meetings, we go over the data and identify gaps in your business processes. We use this information to brainstorm new ideas for you so that it fits seamlessly into what already exists while still meeting future goals!
Development
Programming and coding based on designs approved by you take place in this stage. Our development lifecycle consists of 3 stages: Alpha phase, Beta phase (sometimes called "RC"), and Release Candidate phases – all designed to get a product from an idea into peoples' hands as quickly as possible without compromising quality.
Launch and Maintenance
We help you go live with your product or platform by hosting it in the cloud, on-premises, and across all major devices. Your team will enjoy peace of mind knowing that we've got everything covered – 24/7 support included!

Strategy and Solution Design
The idea behind this process is to test-drive the design with potential users so you get feedback, improve upon what works and fix anything that doesn't work. A lot goes into designing an effective product or platform before it even gets built – but once we have your input on paper.
Testing and QA
We continue our data-derived validation process, and carry out in-depth QA testing for each release of your product or platform to ensure that the final products are fit for market.
Support and Customer Service
We optimize our products and platforms to provide you with the best possible experience. We do this by deploying market strategies, and updating your software based on user feedback or new releases from Google Play Store.
Why Choose LBM Solutions as a Cryptocurrency Wallet Development Company?
LBM Solutions stands out from the rest as a one-stop shop for all your cryptocurrency wallet needs. Our team can handle anything, even if it's complicated or highly specialized projects with ease!
Frequently Asked Questions