Decentralized
web solutions

that facilitate your access and participation
Our Web 3.0 Development Services are perfect for businesses that want to create or update their website with the latest technology. Our team of experts will work with you to create a website that is not only visually appealing but also user-friendly and easy to navigate. We can also help you incorporate features such as social media integration, e-commerce capabilities, and search engine optimization (SEO) into your website.
Take your Web3 development to the
next level with our services
The internet is a constantly evolving space, and as such it's important that you keep up with all of the changes. Web 3 brings us closer than ever before towards true AI-powered technologies, which will revolutionize how people interact online – but there are some things entrepreneurs should know about this transition period if they want their business prospects for success during these emerging times! LBM Solutions specializes in helping businesses make sense of chaos when adopting new tech trends like Web3 development services. And that can further give your organization everything from healthcare solutions through financial investments or eCommerce opportunities; whatever fields you're interested in exploring further.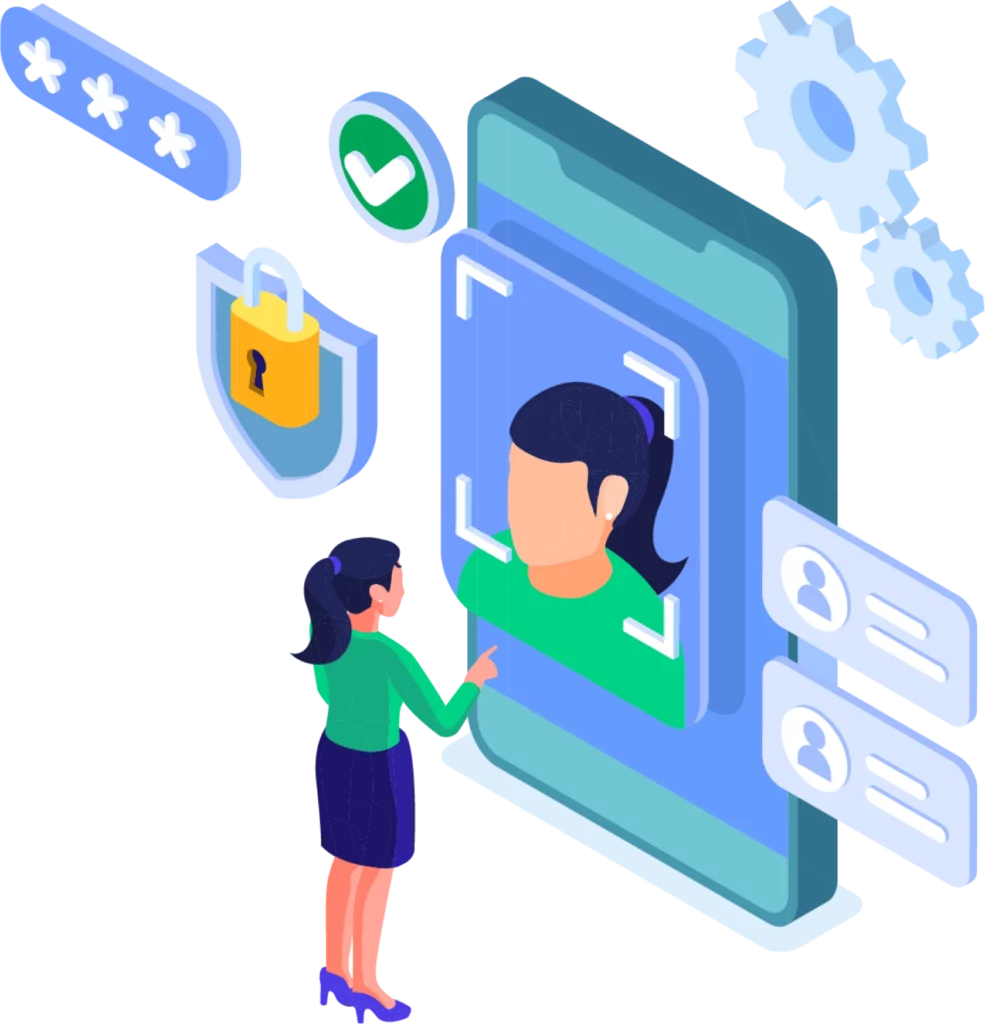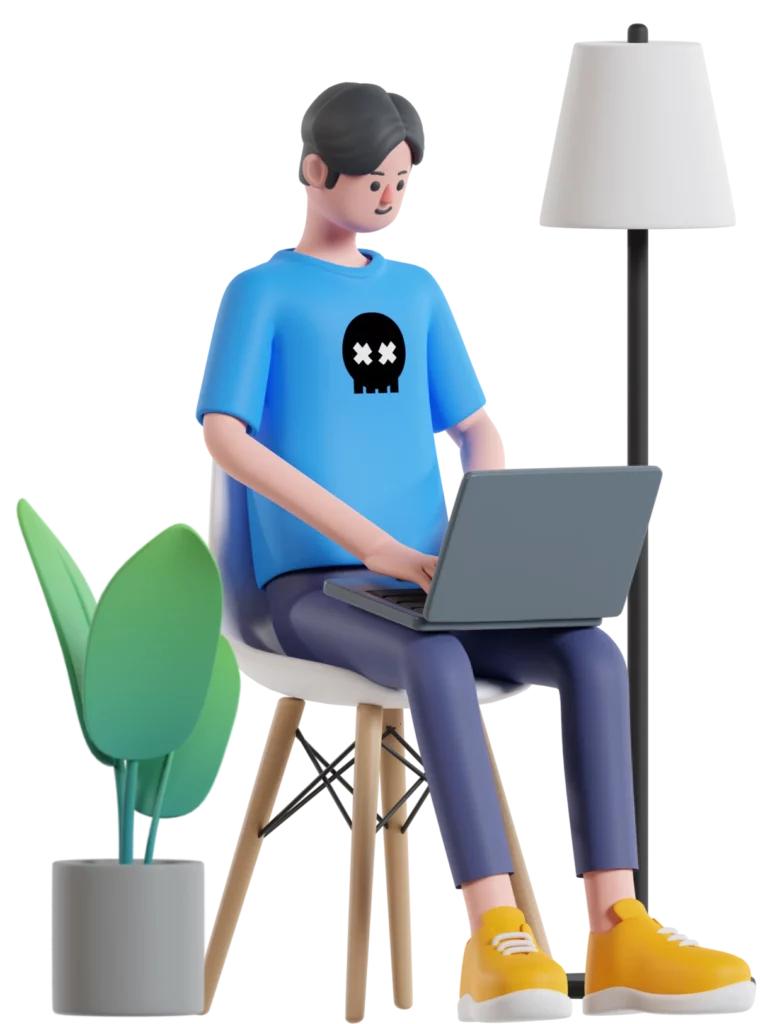 Get free advise from our experts
It would be our pleasure to listen to your requirements. Please contact us if you have any questions.
Why Web3 Development Is Needed and
Why It's Beneficial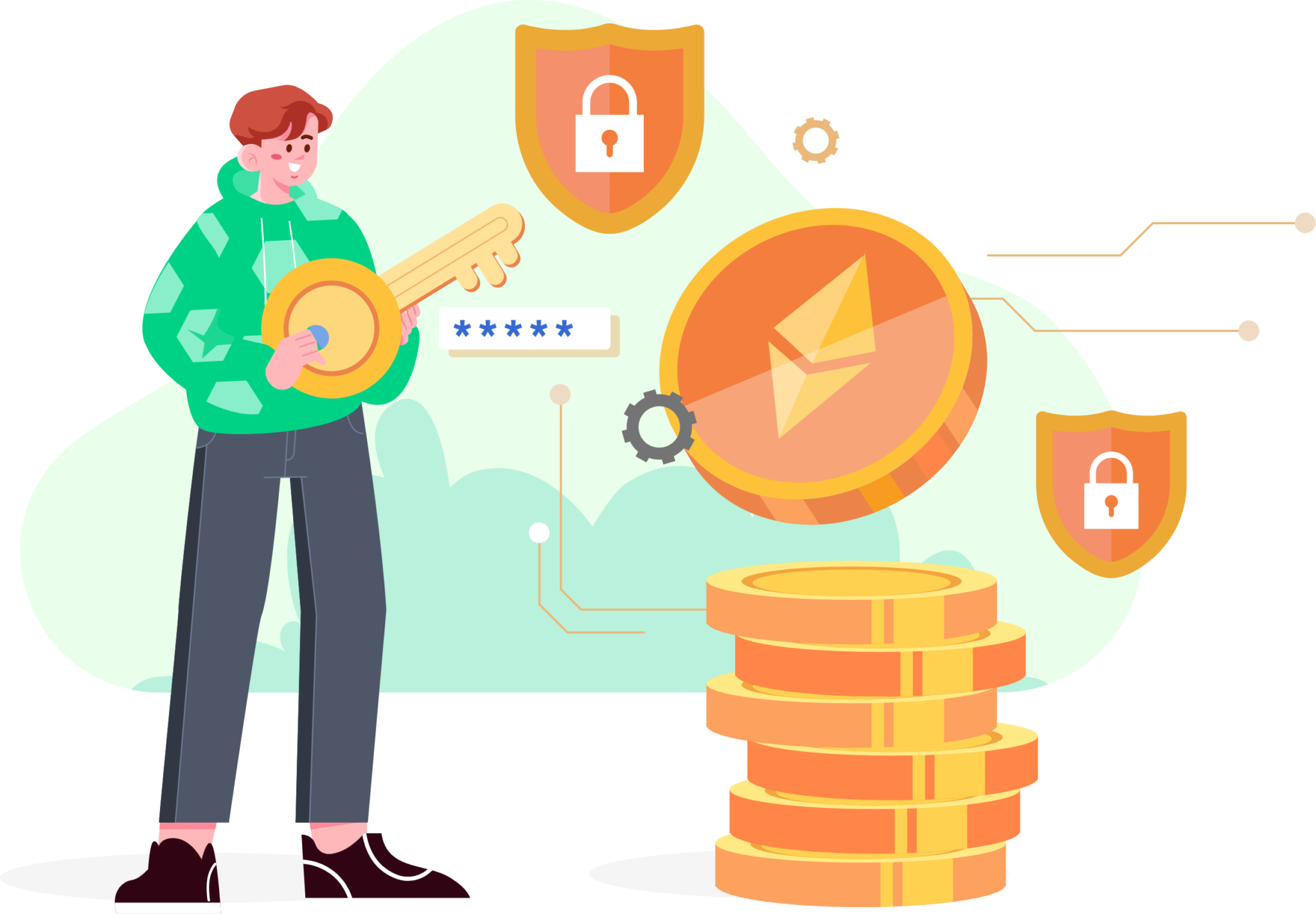 Web3 development is important because it can help to improve the efficiency and security of online transactions. By using blockchain technology, web3 can create a more secure and transparent online environment. This can help to reduce fraudulent activity and improve the overall user experience.
You can achieve the following when switching to web 3.
Web 3.0 is an open, decentralized network that allows users to control their data and content themselves through blockchain technology-based applications such as cryptocurrencies or smart contracts.
With blockchain, transactions are more secure and transparent than ever before. The technology has the potential to transform how people perform online transactions making them safer for every party involved!
Augmented Security and Privacy
Decentralization is the key to enhanced security. There's no single point of attack, and users choose who can access their data as well.
Our Web 3.0 Development Services
Web 3.0 is the next generation of software development, and our team has been at it for years!
We offer a wide range of services that will transform your business – from
web design to blockchain engineering (or anything in between).
Web 3
Metaverse Development
We don't just build you a virtual world, we create immersive metaverse platforms for diverse industries- such as gaming and entertainment.
Web 3 Wallet
Development
You can rest assured! Our web3 wallet development services will provide you with the perfect solution for your business needs. We offer customized Solutions tailored to suit any size and industry, so contact us today!
Web 3 Exchange
Development
Crypto businesses can now take advantage of our business-oriented web 3.0 decentralized exchange development services that empower them to disrupt the crypto market with a powerful and secure exchange!
Web 3 Metaverse Game
Development
We help you create the web 3 metaverse game with our immersive and exciting services. We can build your NFTs or any other type of gaming platform for an experience like no other!
Web3 Smart Contract
Development
With our web3 smart contract developer, we can create highly secure and operate decentralized applications. Use their services to tap into the DeFi world!
Web 3.0
Browsers
By harnessing the potential of blockchain technology, our team creates highly secure applications and web 3.0-powered browsers that hold user data while keeping their identity anonymous!
Web Streaming
Services
We are developing the future of streaming services. The blockchain enables content creators to work transparently and get paid for their work, something that wasn't possible before our inception!
Decentralized Autonomous
Organization (DAO)
The Web 3.0 developers at our company build smart contract-powered DAO platforms for different business use cases, which are utilized by a wide range of organizations to improve their efficiency in various ways and reduce costs associated with third-party service providers or traditional software development methods.
Decentralized
Finance (DeFi)
Our DeFi platforms bring together the best parts of traditional finance and cryptocurrency in one convenient, user-friendly package. With our easy-to-use interface anyone can start investing today!
We use the following technologies for
Web 3.0 development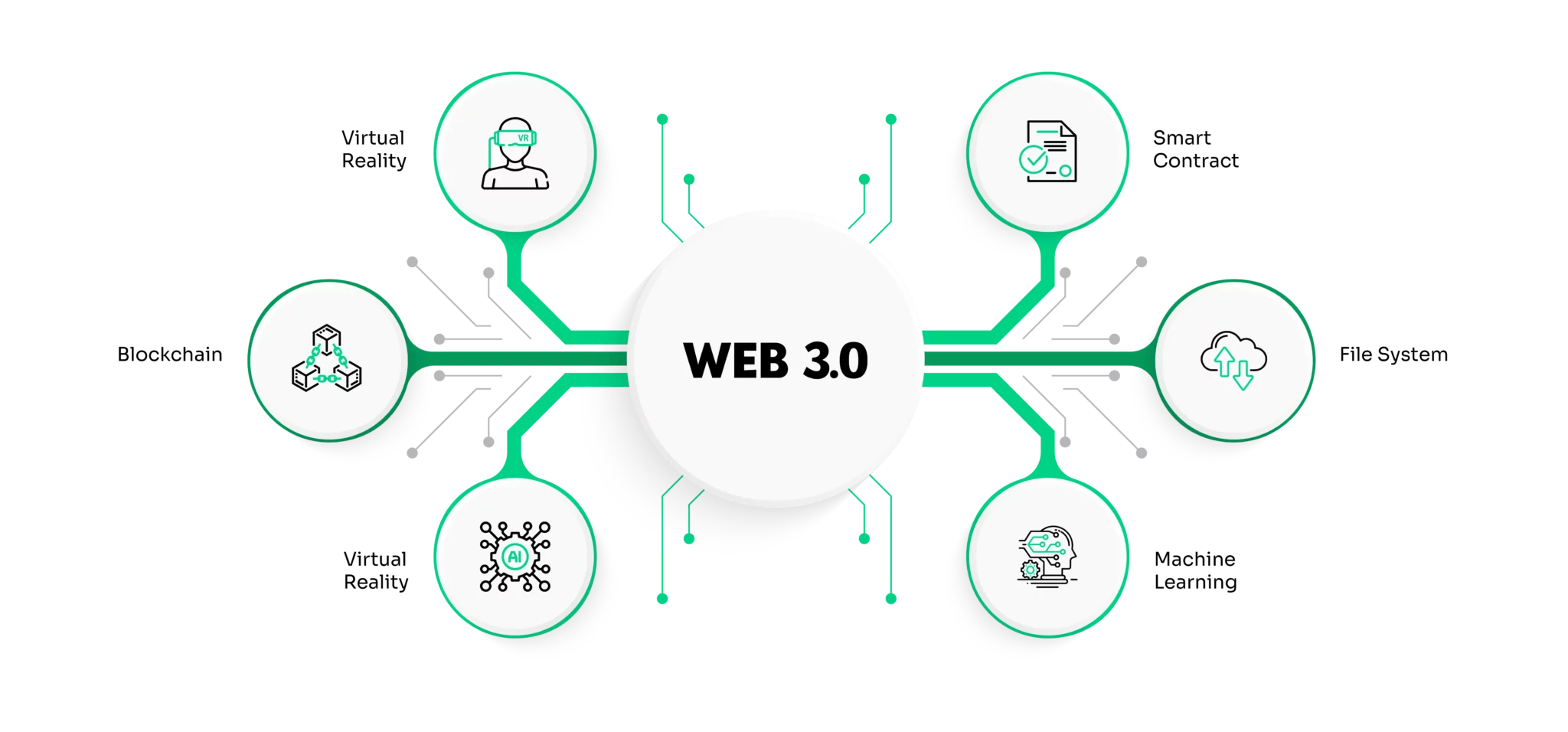 Our Web3 Development Journey:
What do we do?

We are an experienced team of professionals with years of experience in interactive design, development, and research. We work closely together to comprehend your needs while contextualizing Web3 for your business; we also explore its benefits as well as challenges so that it can be used most effectively within the contextually relevant use cases tailored just for what you need!

The Web 3.0 launch is just around the corner, and you're probably wondering what this means for your company? It's time to get ready! We have experience in helping organizations prepare for market disruptions like these so there'll be no surprises when they happen. Let us help assess organizational readiness with our strategy sessions or advise on how best go-to-market by drawing from years of expertise - all without any hidden costs involved.

At our company, we are developing a Web 3.0 platform that will be an extended infrastructure for the entire digital world with rich domain knowledge and diverse expertise across multiple fields of law to ensure its successful adoption by stakeholders in legal businesses as well as those who want their content legally accessible online no matter where it's hosted or what device you're using!

With our Web 3.0 solution and authorization updates, we can ensure that your business has a tangible impact on the new technology landscape with ease! We're constantly delivering these services even after product deployment for those who need them most--so you don't have to worry about anything else but running smoothly in this ever-changing world of ours.
frequently asked questions
Businesses can benefit from Web 3.0 development by creating new opportunities for customers to interact with the company and by making it easier for customers to find information about the company and its products. Additionally, businesses can use Web 3.0 technologies to improve customer service and create more efficient workflows.
Some of the key features of Web 3.0 include:
Increased use of blockchain technology, which helps to create a more secure and transparent online environment.
Increased use of artificial intelligence and machine learning, which helps to create a more personalized online experience.
Increased use of virtual and augmented reality, which helps to create a more immersive online experience.
Businesses can gain an essential competitive edge with Web 3.0 development by creating and utilizing a website that is tailored to their specific needs. A custom website will allow businesses to have a unique online presence that is not only visually appealing, but also easy to use and navigate. Additionally, businesses can benefit from the use of Web 3.0 technologies such as blockchain technology, which can be used to create secure and transparent online transactions.